Blog
What is SEO? How Does it Work?
2nd October 2017
SEO seems to be one of the most misunderstood mediums within digital marketing. It seems to be that many so-called 'SEO professionals' present it as some kind of magical set of tricks that will instantly shoot you to the top of Google.
In fact, there is nothing mystical about it, nor is it something you can achieve instantly. The way we prefer to describe it is:
A set of practices and standards which need to be followed. So, let's have a look at how a search engine operates, what SEO really is, how it works and what are the most important signals.
What is a search engine?
Before diving into search engine optimisation, it makes sense to start from the top and explain what search engines are and how they work. This might seem a bit obvious, but you never know since even the EU managed to mess this one up.
Simply put, a search engine is a software system that searches for information on the World Wide Web and provides users with a list of the websites determined as the most relevant
What is search engine optimisation (SEO)?
SEO is a set of practices to ensure that your website appears in search engine results for keywords and phrases relevant to your website's offering with the aim to increase the quantity and quality of traffic through organic search engine results.
As Google aims to rank authoritative and high-quality website, the easiest way to think about SEO is as quality control for websites or improving the quality of a given website.
Why is search engine optimisation important?
Everybody wants more traffic to their website, but how do you do that? Well, since 93% of online experiences begin with a search engine, optimising for search engines looks like a great place to start.
To ensure you're getting a good traffic flow from search engines you need to appear on the first page of the results page.
Let's be honest, when was the last time you went to the second page of Google? You're more likely to change your search terms if you're not finding what you're looking for than to go to the second page. You're not alone, 75% of users never scroll past the first page of search results.
On top of that, the top four or five results get almost all the clicks. So, if your website isn't among the first few results, it's unlikely to be seen at all.
The higher your website ranks for a search phrase, the higher it will appear when people Google it, and the more people who will click through to your website. That's why it's important to optimise your site for search engines.
However, search engine results have become extremely competitive. So, unless you're in a very niche market, chances are you'll need to put a lot of hard work and effort to deserve your spot on the first page.
But, how do you make sure your business can be found on Google?
Search engines want to ensure that the results displayed are the ones you're looking for, are of good quality and answer your query.
To evaluate a website's relevancy search engines use complicated ranking algorithms. For example, Google uses more than 200 ranking signal to assess a website's quality.
They are generally grouped into two main categories – on-page and off-page SEO ranking factors.
On-page signals are concerned with the factors on your website that influence the search engine rankings. You typically have direct control over these. For example, the content on your website, the HTML source code, your site's architecture, among many more. On-page SEO is concerned with optimising for these factors.
In contrast, off-page factors refer to the external signals that you have little control over. Examples include backlinks (other websites linking to yours), social signals, guest blogging and brand mentions. Respectively, off-page SEO is the practice of optimising for these signals.
However, not all signals are created equal. Some signals carry more weight and significance than others. It's wise to focus on these ranking factors that will make the biggest impact. It's not about getting everything right, but about focusing your efforts as effectively as possible. So, if you're new to SEO and haven't started optimising your website yet, focusing on the most important factors should give you a huge boost and make a significant difference.
Here's how a group of experts ranked different factor clusters in terms of importance:
The most important ranking factors, according to the experts
Based on the best industry studies, Search Engine Land shortlisted eight of the most important ranking factors you should focus on. We've packed them into a list of the top three:
1.Backlinks
Last year in a Q&A with Google, Andrey Lipattsev, a Search Quality Senior Strategist at Google, confirmed that backlinks and content are the most important ranking factors.
Previous research has also proven the importance of backlinks. As you can see in the image below, there is a clear correlation between the number of backlinks and the position in Google search results.
The backlinks quality indicators that Google cares most about are the number of backlinks, link authority (links coming from authoritative websites e.g. edu) and link diversity.
2. Content
As mentioned above the other most important ranking factor is the content on your website.
But what signals are search engines really looking for to evaluate content quality?
Keywords usage and density are strong relevancy signals. This includes a keyword or close variations of it used in the title tag, meta descriptions, headings (especially in H1), body of the text and alt text of images.
Content length is another factor that impacts rankings. Search engines consider that long-form content is more likely to cover the issue in depth and answer the searcher's query. Here's Google's explanation from their official webmasters' blog:
Users often turn to Google to answer a quick question, but research suggests that up to 10% of users' daily information needs involve learning about a broad topic. That's why today we're introducing new search results to help users find in-depth articles.
That's why, the average word count of a Google first page result is 1,890 words, according to a study conducted by Backlinko. That doesn't mean that every article you produce should be 2000 words, content length should depend on the topic and purpose of the page.
Google's algorithm also looks at the readability and comprehensiveness of the content. Google's Gary Illyes confirmed this in one of his tweets earlier this year. So, ensure you always write for humans and not search engines.
DYK if you read out loud the text on your page and it doesn't sound natural, that piece of text may weigh much less during ranking pic.twitter.com/IfXMKB1GFg

— Gary "鯨理" Illyes (@methode) 15 February 2017
3. Technical SEO
As the name suggests, technical SEO is concerned with your site's performance and search engine requirements to ensure your website is crawled, indexed and ranked for search queries accordingly. Let's have a look at some important technical factors to consider when optimising your website:
Last year Google confirmed that they are experimenting on rolling out a mobile-first index meaning that the ranking system will look at the mobile version of a page's content to evaluate its relevance to the user.
So, if you have separate sites for mobile and desktop, you should consider making some changes and implement a responsive mobile version instead.
Google confirmed that page speed is also a ranking factor.
It's not only essential for SEO but also for user experience. Slow load time will result in high bounce rate and low conversion rates. We live in the age of instant gratification and naturally, people just hate slow websites. In fact, 40% of people abandon a website that takes more than 3 seconds to load.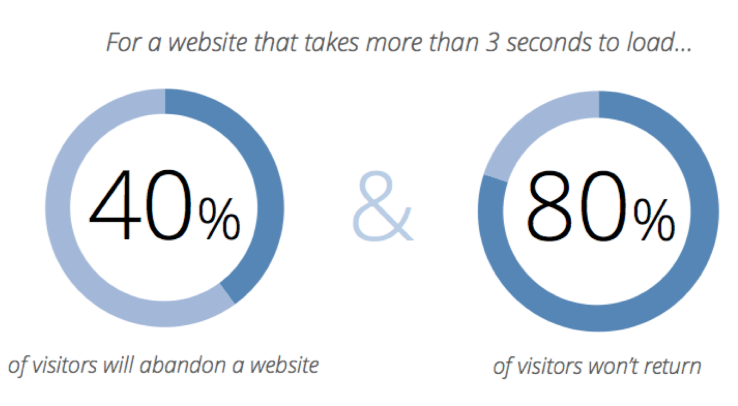 Conclusion
There are more than 200 signals that influence search engine rankings. Our advice is to focus on the most important and weighted signals, rather than try to win at them all. This approach will utilise your available resource for SEO as effectively as possible.
In addition, create a site that provides exceptional user experience, produce 10x content that is helpful to the reader and you can be sure that you'll see your website traffic increase.
Want to Stay Ahead Of Your Marketing Strategy?
We hope this article gives you more insight into SEO and how it works.
If you are interested in working with a digital marketing agency who has proven processes and success stories, please contact us via phone or email.
Explore More Related Content